Paris: Zero-emission boat prepares for round-the-world odyssey
A team of around 50 sailors, engineers and architects are preparing the two hulled boat in St.Malo in France. The Energy Observer catamaran is poised to set sail around the world powered by renewable energy. It will spend six years on its historic journey on the high seas. The ambitious project comes in the wake of the Solar Impulse plane which completed its flight around the world using just solar energy
"Energy Observer is a technological challenge. We are a kind of Solar Impulse of the sea, made in France and the idea is to aim for energy sustainability of the vessel; to use nature, renewable energies and make a world tour completely autonomously," explained Victorien Erussard, Energy Observer founder and captain.The 30 metre long catamaran started life as a successful multi-hull ocean racer which itself had been recycled.
report HD Energy Observer / Rivacom / Bretagne Télé – 10 Janvier 2017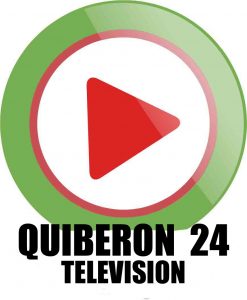 Solar panels, wind turbines and the hydrogen fuel cell system are being installed during the refurbishment which has taken more than three years. The boat remains the same size but on completion will be twice as heavy. When Energy Observer sets sail the crew will include a multimedia cameraman to document the journey. The expedition leader hopes it will record what can be done to reduce global emissions.
"Everybody will be able to see this boat, to know it better and then to follow it on social networks and live the adventure from the inside because we will offer very innovative content, like the virtual reality; so you would be able to follow Energy Observer almost daily," enthused Jerome Delafosse, expedition leader.
It's hoped Energy Observer will be ready to set sail in April.
The five million euro craft will depart from Saint Malo in Brittany and make the first of its 101 stops across 50 countries in Paris as part of its six-year global circumnavigation.