Brittany: Saint-Pierre Quiberon Crazy Foils party
Saint-Pierre Quiberon / Brittany – France / A week dedicated to hydrofoils at Saint-Pierre Quiberon. The canton is nestled on a granite strip bordered on the west by the ocean and on the east by the Bay. The sea is always close, a privilege of the shape of the Quiberon peninsula. The most widespread use of hydrofoils in sailboats to date has been in the International Moth class. Andy Paterson of Bloodaxe boats on the Isle of Wight is widely considered to have developed the first functional foiling Moth, though his boat had three foils in a tripod arrangement. Brett Burvill sailed a narrow skiff Moth with inclined surface-piercing hydrofoils to a race win at the Moth World Championships in 2001 in Australia, which was the first time a hydrofoil Moth had won a race at a World Championship. This hydrofoil configuration was later declared illegal by the class, as it was felt to constitute a multihull, which is prohibited by class rules. Initially Ian Ward in Sydney, Australia developed the first centerline foiling Moth which demonstrated that sailing on centerboard and rudder foils alone was feasible. Subsequently, Garth and John Ilett in Perth, Australia developed a two-hydrofoil system for the Moth with active flap control for the main foil via a surface sensor. John's company Fastacraft was the first to produce a commercially available hydrofoil International Moth.
Report HD – Bretagne Télé – April 15, 2016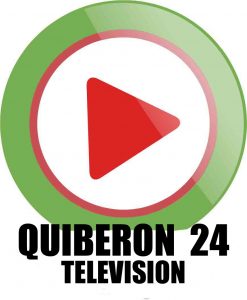 Jutting out into the sea for 9 miles (14km) and just 72ft (22m) wide at its narrowest point, the Quiberon Peninsula is a tourist destination par excellence. With its rugged coastline, sweeping sandy beaches, fishing villages and rich cultural history, this beautiful area of Morbihan won't disappoint.
On the western side, the 5 mile (8km)-long Côte Sauvage (wild coast) is the perfect place for getting back to nature via a bracing walk. On the way you'll pass hidden caves, arches and coves – but swimming is strictly forbidden due to the rough sea. The area is rich in flora and fauna, with a mix of dunes and heathland. As well as spectacular views over the coast and Belle-Île, Brittany's largest island, you'll encounter the remains of a Roman fish farm and a Bronze Age fort plus plenty of swooping seabirds.
Quiberon's beaches have something to interest all tastes. The windy, sandy expanses west of Penthièvre in the north are popular with horse-riders, sand-yachters and surfers whereas families favour the sheltered beaches around Saint-Pierre-Quiberon in the south. Wherever you are, you won't be far from someone who can teach you a watersport or hire you some equipment.
Quiberon TV World – Quiberon peninsula web TV / Brittany – France / HD 4K
Brittany TV World – Brittany TV World, webtv Brittany – France / HD 4K / Television online