Germany: Brittany Ferries Honfleur LNG
Brittany Ferries' brand new LNG-powered cruise ferry Honfleur has taken to the water for the first time at a traditional ship launching ceremony at the FSG shipyard in Flensburg, Germany. At midday on Friday hundreds of well-wishers, invited guests, shipyard workers and Brittany Ferries team members lined the quaysides as the completed hull of the vessel slid down the historic building slipway and into the chilly waters of the Flensburg Fjord.

The launch is the third milestone in the construction of Honfleur, following cutting of the first steel in March, and laying of the keel in August. Since the keel was laid, 118 huge steel hull sections have been welded together on the slipway to create the 10,000 tonne six-storey behemoth that was launched today. The completed hull already contains all the ship's main machinery including its efficient and environmentally-friendly LNG-electric propulHonfleur represents a new generation of cross-Channel ferry combining state-of-the art design and sustainable thinking with a smart, digitally-informed customer experience. The ship's passengers will enjoy innovative experiences and fresh service concepts along with the highest standards of French onboard hospitality and catering. Altogether Honfleur will carry up to 1,680 passengers and will offer 261 cabins, two cinemas, restaurants, boutique shopping and choice of spacious passenger loungession system.
report ©Rivacom – December 14, 2018
report ©Brittany Ferries – December 14, 2018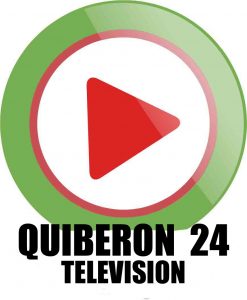 London Brittany TV – London Brittany webtv – United Kingdom