Brittany: I love Quiberon Port-Haliguen
Used since Roman Gallo, wearing willow as is the Breton word Halleguen was protected from westerly winds where it was possible to get supplies of fresh water estuary. In 1770, it contained a rough dry stone jetty. In the early 19th that significant work is being undertaken with a cleaning and construction of docks. Late 60s appears marina south side, followed by the second basin in 1973. Two life-size sculptures: the fisherman and mermaid, offered by the German sculptor Karsten Klingbeil, facing each side of the entrance to the old port. The old lighthouse replaced an old wooden building in 1840 and has hosted in his house on the dock generations of guardians until 1970. Fishing port and trade with the transportation of coal from England, Norway ice, Port Haliguen also had a military purpose: Bay served as the basis for training marine squadrons croisers and destroyers Brest up in the early 20th century. It now houses the service Lighthouses and Beacons. 3 plaques commemorate historic events: the landing of Captain Dreyfus, the testimony of the recognition of the independence of America by the squadron of La Motte Picquet and landed immigrants who went to General Hoche in 1795.
November 5, 2014 – TV Quiberon 24/7 HD Report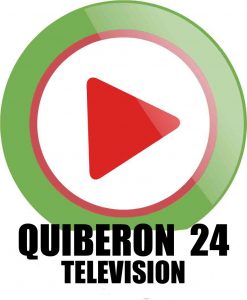 All year long, Quiberon is a lively resort with its shops, its thalassotherapy and its beaches… A varied entertainment program is available throughout the seasons. For nature lovers, Quiberon is the place to be, with its open skies, sheltered beaches, wide horizons and endless. Quiberon is bathed in a beautiful light with tints of grey-mauve or blue-green (Breton has only one word "glaz" for blue and green). The famous breton word "glaz" has the power to unite the colors of changing lights, the sky and the sea. In spring, the palette of lights and colors is breathtaking… The prickly gorse opens in a palette of yellows. Heathers flowering on the green grass of the heathlands surround the tower of Locmaria while plovers, wheatears, gull chicks and their parents wheel and call. The beaches come alive with the laughter of the season's first bathers and the spring tides reveals plenty to fill the beach gatherer's buckets. Quiberon Bay is a paradise for sailors and sea lovers, the skyline is filled with sails and boarders enjoy the shoreline waves.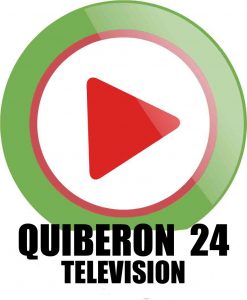 Die Halbinsel bietet Ihnen eine Vielfalt von Landschaftseindrücken, Atmosphären und Farben. Bewundern Sie die verschiedenen Nuancen der Ozeans: ein klares, transparentes Hellblau unter der warmen Sommersonne, das Smaragdgrün der Küste an sonnigen Wintertagen und dazwischen alle Schattierungen von Blau und Grün, das sogennante "glaz", die sich je nach der Farbe des Himmels ständig verändern. Die Strände werden Sie bezaubern mit ihrem feinen, fast weißen Sand, die Dünen mit ihrem zarten Grün und ihren Palisaden, den naturgrauen, von Wind und Wetter polierten Holzzäunen. Die Granitfelsen zeigen manchmal weiße Adern und sind mit winzigen, glänzenden Glimmern übersät. Bei Sonnenuntergang nehmen die Felsenklippen nach und nach immer wieder neue Farben an, von strahlendem, satten Orange bis hin zu sanften Violettönen. Auf der Heide und dem Grasland an der Küste entlang entfaltet sich im Lauf der Jahreszeiten ein Fest der Farben: ein zarter rosa Teppich aus  Strand-Grasnelken, das warme Gelb der Ginsterbüsche und des Stechginsters und im Herbst das Violet des Heidekrauts.